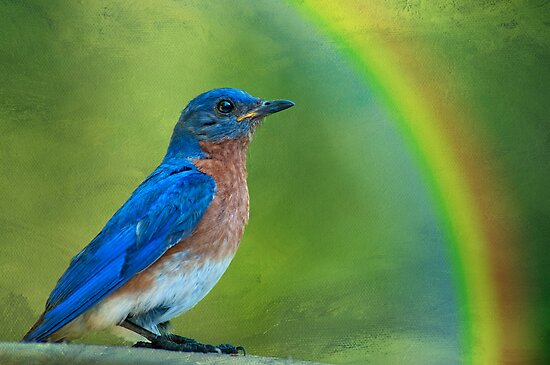 A Friday poem...
Advice - XJ Kennedy
Walk with a bluebird in your heart,
Along life's highway ambling.
You'll always have an ample stock
Of songs and eggs for scrambling.
Walk with a rainbow in each eye—
They'll light your way, I'm told,
And you'll find, hanging from each ear,
A big fat pot of gold.
Walk with a skunk beneath each arm—
They just might make you nervous,
But when you want to be alone
Those skunks will prove of service.