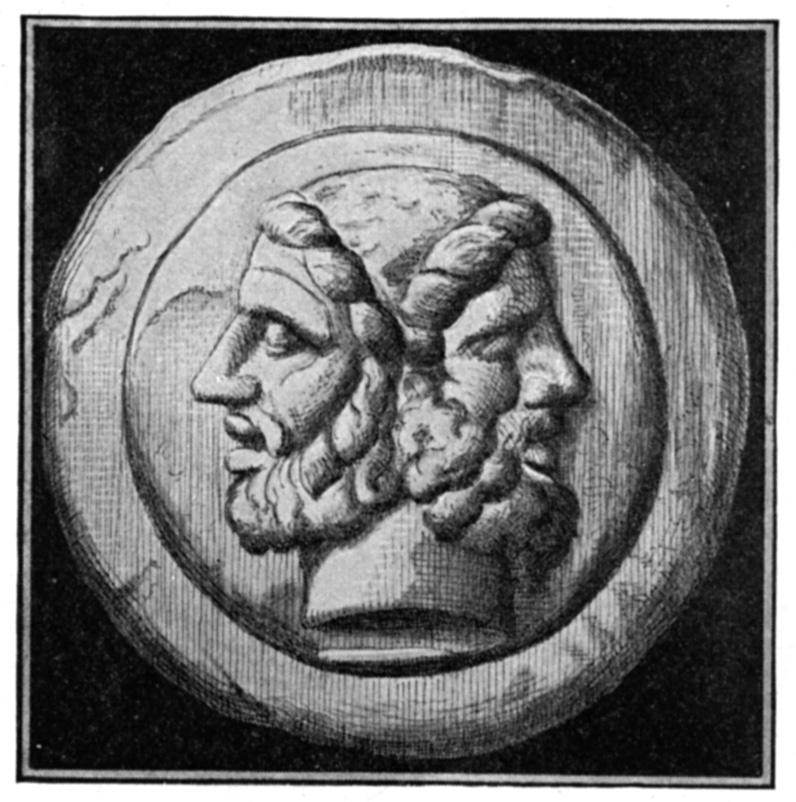 And so here we are in January, maybe the most maligned month of the year, the staunch sobering after December partying. A bleak month in all respects, weather-wise definitely, but most especially, financial wise.
But I don't know. I'm kind of changing my mind about January. It's both good and bad. The month takes it name from the old Roman God Janus, guardian of gateways and portals, who is depicted as looking forward and back at the same time, reviewing the past and looking forward to the future. Maybe if January was viewed solely as the outpost of the New Year to come, it would be full of hope and possibilities and its fire would light up both our 'hearths and hearts.'
January (from 'The Poets Calendar') - Henry Wadsworth Longfellow
Janus am I; oldest of potentates;
Forward I look, and backward, and below
I count, as god of avenues and gates,
The years that through my portals come and go.
I block the roads, and drift the fields with snow;
I chase the wild-fowl from the frozen fen;
My frosts congeal the rivers in their flow,
My fires light up the hearths and hearts of men.