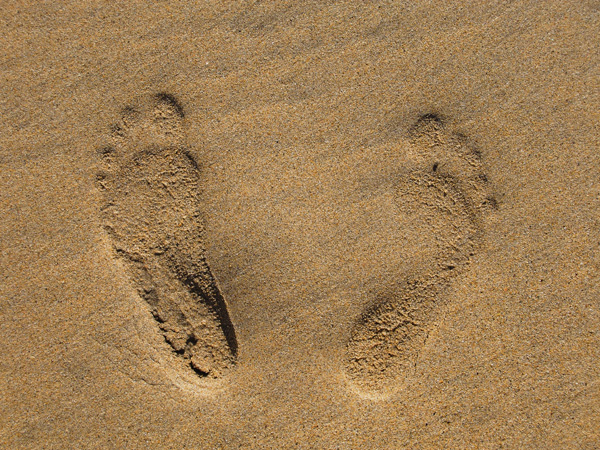 Today is St Patrick's Day, so I thought I'd post a poem as Gaeilge - in Irish that is - from one of our best Irish-language poets, Nuala Ní Dhomhnaill.
Even if you are not familiar with Irish, have a look at the original version. The translation is below, but Irish is such a musical and poetic language, that unfortunately it doesn't translate well. The poetry in the sound and syntax of the words is ultimately lost. All the more reason for us to cherish it.
Gaineamh Shúraic - Nuala Ní Dhomhnaill
A chroí, ná lig dom is mé ag dul a chodladh
titim isteach sa phluais dhorcha.
Tá eagla orm roimh an ngaineamh shúraic,
roimh na cuasa scamhaite amach ag uisce,
áiteanna ina luíonn móin faoin dtalamh.
Thíos ann tá giúis is bogdéil ársa;
tá cnámha na bhFiann 'na luí go sámh ann
a gclaimhte gan mheirg - is cailín báite,
rópa cnáibe ar a muinéal tairrice.
Tá sé anois ina lag trá rabharta,
tá gealach lán is tráigh mhór ann,
is anocht nuair a chaithfead mo shúile a dhúnadh
bíodh talamh slán, bíodh gaineamh chruaidh romham.
Quicksand (translated by Michael Hartnett)
My love, don't let me, going to sleep
fall into the dark cave.
I fear the sucking sand
I fear the eager hollows in the water,
places with bogholes underground.
Down there there's ancient wood and bogdeal:
the Fianna's bones are there at rest
with rustless swords - and a drowned girl,
a noose around her neck.
Now there is a weak ebb-tide:
the moon is full, the sea will leave the land
and tonight when I close my eyes
let there be terra firma, let there be hard sand.